Protect and soothe your skin during radiation therapy.
Radiation damages skin. Protect yours, reduce discomfort and keep your treatment on schedule with evidence-based relief.
Miaderm Family of Products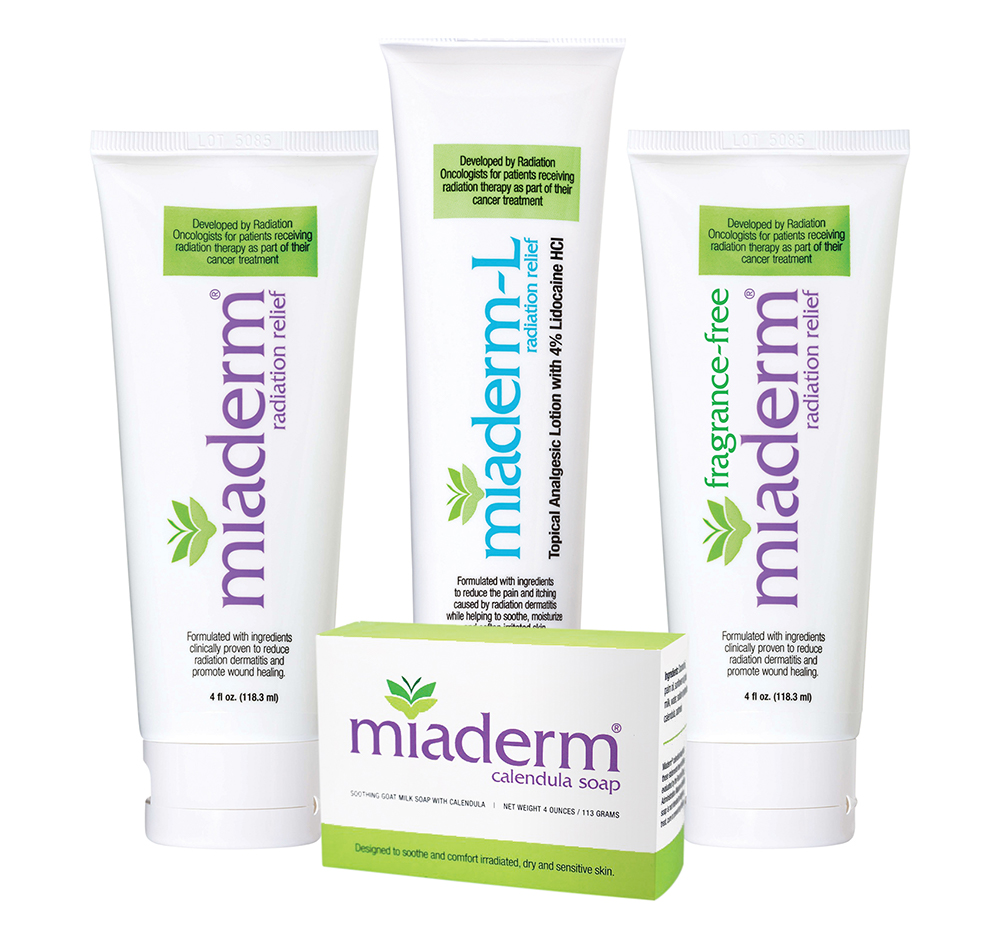 Protect. Relieve. Stay in Treatment.
Miaderm Radiation Relief Lotion is used, trusted and recommended by radiation therapy patients and providers all across North America.
Sensitivity is no longer an obstacle.
When people who are sensitive to fragrances need radiation therapy, Miaderm Fragrance-Free enables them to protect against skin damage and get relief.
Additional relief for those who need it.
Miaderm-L with 4% lidocaine provides enhanced relief and soothing for red, itchy, painful irradiated skin—without requiring additional applications.
Cleanse gently and comfortably.
Miaderm Calendula Soap is formulated to soothe skin using calendula, goat's milk, coconut oil and oatmeal.
"My skin was raw and I couldn't even sleep. A friend sent me Miaderm,
and when I used it, I had instant relief. I slept that night, and by the next day my skin already looked better. I highly recommend Miaderm."
– Ellen, Radiation Therapy Patient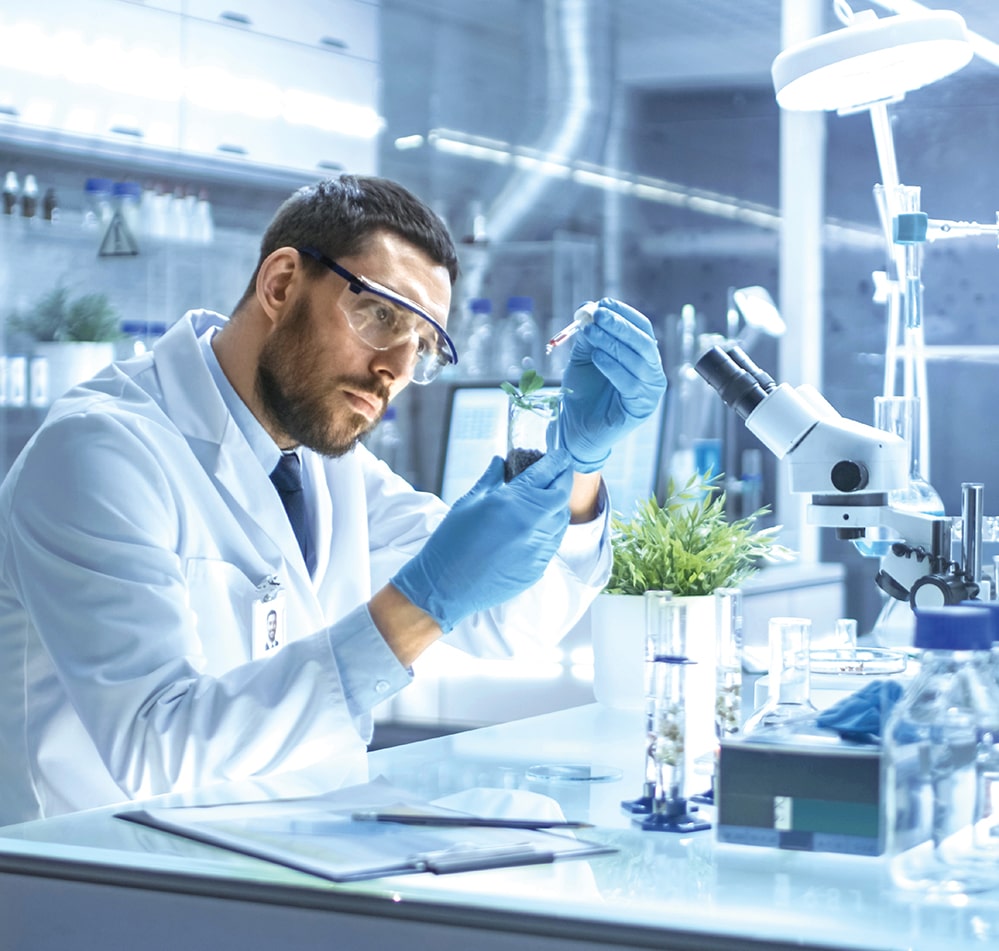 Developed by oncologists specifically for radiation dermatitis.
Radiation dermatitis is unpleasant, uncomfortable and the most common side effect of radiation therapy. Worse, it can interrupt and delay treatment. As radiation oncologists, we needed a better way to fight it.
"Because we have noticed a significant decrease in the severity of radiation dermatitis and have had no breaks in treatment, we use Miaderm exclusively."
– Raymond Tan, MD, Radiation Oncologist
Science knows what works. We use it.
Cancer physicians and patients depend on treatments that are known—shown—to be effective. Following the same logic, Miaderm uses ingredients that peer-reviewed research has found to reduce and delay skin damage and minimize treatment breaks.
"My husband was so burned that I went online and found Miaderm. It was a godsend. He couldn't believe the difference."
– Mark & Jody, Radiation Therapy Patients
Find Miaderm near you.
Can't wait for your online order to ship? You can purchase Miaderm products from one of hundreds of pharmacies across the country. Find one today.
"We've been using Miaderm for all our patients for the past 6 months, and we haven't had a treatment break to date. We are very pleased."
– Joshua Petit, MD, Radiation Oncologist &
Jennifer Stinson, RN, Oncology Nurse
You have questions.
We have answers.
How do you use Miaderm properly? What is the scientific evidence behind its formula? What are others saying about it? Get the answers and information you seek.
"I used Miaderm during my first breast cancer battle.
I am coming up on a second occurrence and will use it again. It kept my skin in great condition. Love it!"
– Jennifer, Radiation Therapy Patient
About Us: One Purpose. One Focus.
Call 877-642-7727. We're here to help!
Or use our easy online contact form. We'll contact you as soon as possible to address your needs and answer your questions.
AIDEN INDUSTRIES, LLC | 3453 TOSCANO COURT ENCINITAS CA 92024 | T: (877) 642-7727 | F: (877) 642-7727 | WWW.MIADERM.COM